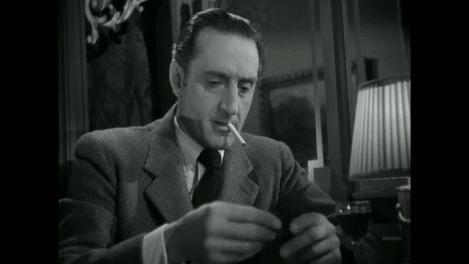 Sherlock Holmes on Screens 2
"Basil. That's my name in those parts." (BLAC)
However the period 1940-1959 covered by this second volume of the series Sherlock Holmes on Screens begins in that momentous year when the world held its breath as the fate of nations lay in the balance.
In noting the handful of minor entries between 1939's Adventures of Sherlock Holmes and the first of the Universal series in 1942, that greater context surely takes precedence. Had history taken a different turn…
In 1940, Vasily Livanov was a five-year-old evacuee from Moscow, a month younger than Robert Downey Snr.
Jeremy Brett was seven and Benedict Cumberbatch's father had just been born. Two older, future Sherlocks had still to make their cinematic mark: Ronald Howard and Peter Cushing. Their future – all our futures – depended on the outcome of the war.
Happily, the storm cleared and a cleaner, better, stronger land lay in the sunshine. This and future volumes celebrate all the future Sherlockian flowers then given freedom to grow.
Howard Ostrom
Howard Ostrom presents our book on
Episode 157: Sherlock Holmes Cyclopædia
Scott Monty & Burt Wolder